---
GLOBAL INFORMATION TECHNOLOGY PROVIDER
Sunbonn is a leading global Information Technology company, with a wide range of services and solutions in technology.
FEATURED
CASE STUDIES
Every line of code we write is meant to grow the client's business
Star Links School

To generate sales-qualified leads & get max. post engagement, page likes.

view case study

Rashq – Handcrafted Jewellery

To Grow brand awareness by reaching people who are more likely to be interested in it. Get max. post engagements, Page likes, event responses or offer claims.

view case study
Selective clients







Would you like us to
estimate your project?
Start by clicking the Contact Us button.
CONTACT US
What our customer says

Before the implementation of the new system, we relied on Excel and informal communication to plan our production and this was never smooth or clear. Now, with the new production software, we can manage shifts and predict possible obstacles.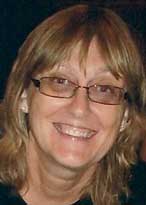 Carol Perry
Marketing Manager
Recently we were faced with the task of creating a completely new website within a very short period of time. While many of the vendors we spoke to were hesitate to commit to such a rapid turn-around, we were pleased when Sunbonn accepted the challenge.